importance of Roof Snow Removal
It's no surprise to anyone living in the New Hampshire or Seacoast region see large amounts of snow each year. Although we're accustomed to seeing our roads and driveways cleared of snow, we often neglect our roofs in the winter, which can lead to harmful accumulations that eventually lead to roofing issues
In the worst case, snow accumulation can lead to roof collapse, but even just six inches of snow can put hundreds of pounds of pressure onto your roof. A foot of snow can add thousands! This added weight puts immense stress on your roof, so making sure to clear your roof will keep it and the home it covers safe, even in the heaviest of snowstorms.
Have questions about keeping your roof clear in the winter?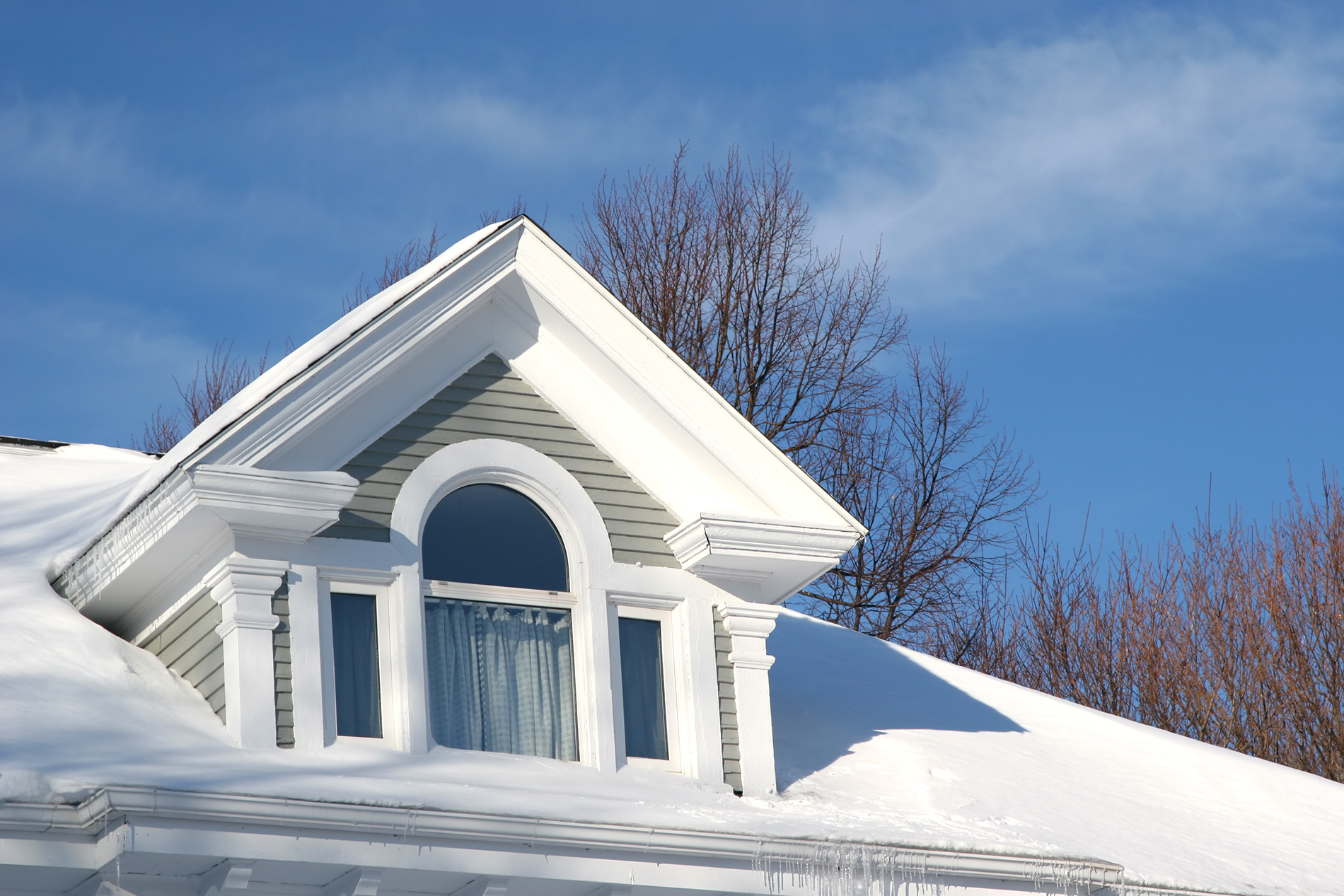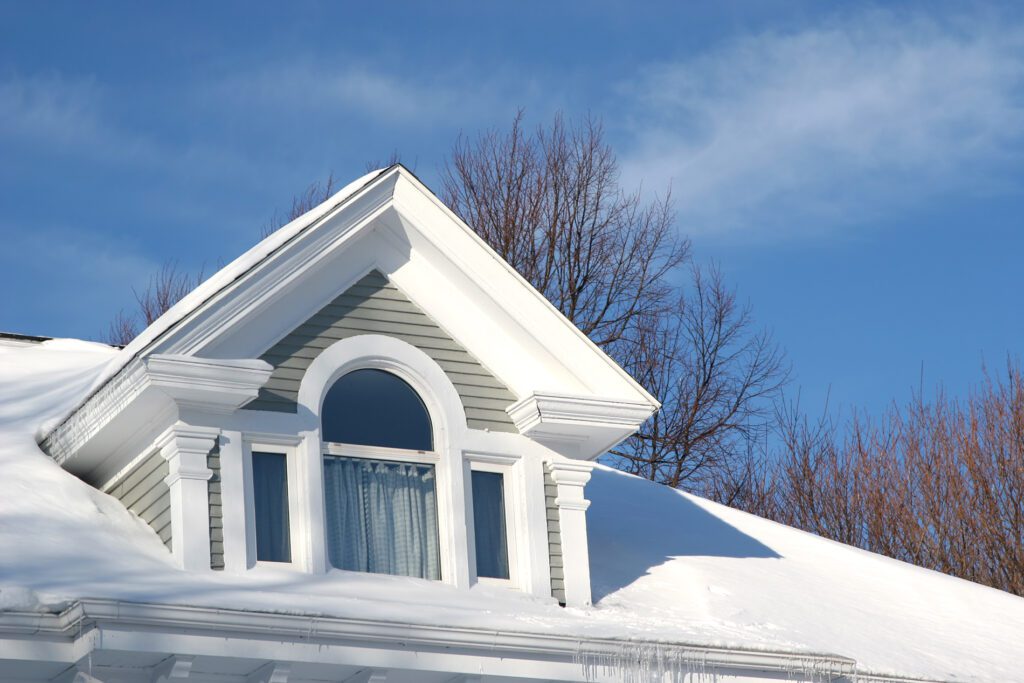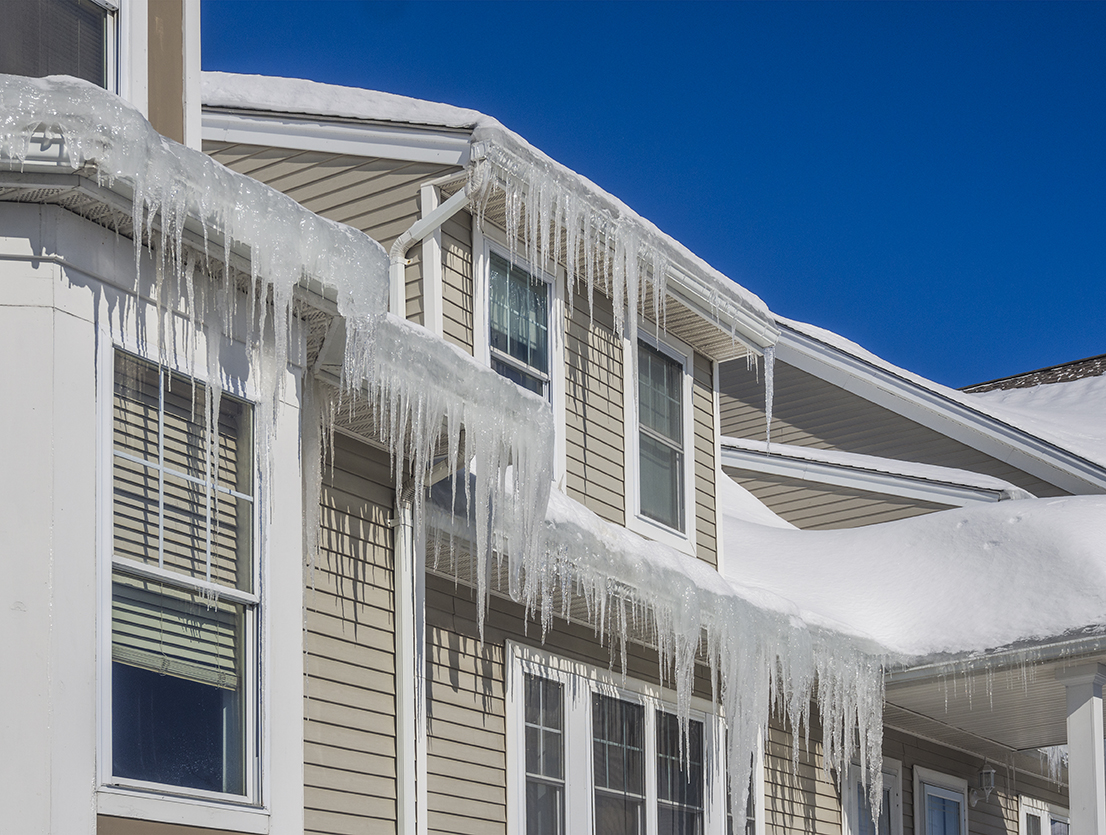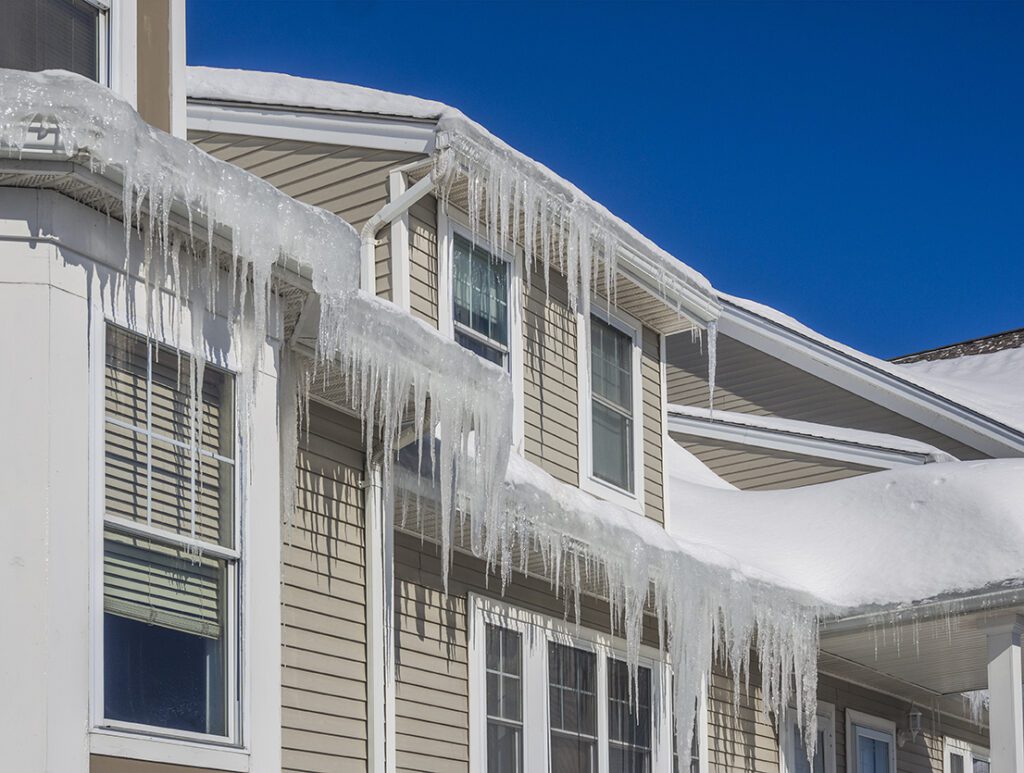 Ice dams occur when snow accumulation covers your roof's ventilation system, allowing heat to build up in your attic, warming your roof decks and melting snow from the bottom up. As the snow melts, water runs down to your gutters where it re-freezes, ice accumulates, and eventually backs up, dripping water under your roofing system, soaking the walls and ceilings inside your home. Once this happens, your repairs will be extensive and expensive.
In addition to roof shoveling, which will help prevent ice dams, J. Carnes & Son offers complete roofing system inspections where we'll fully assess your home to ensure it has proper ventilation and insulation to avoid harmful ice dams before they happen.
Contact us today for a free consultation and to learn more about starting a roofing project with J. Carnes & Son Roofing.
We are very proud of our numbers. Each project is unique and represents our dedication to excellence.
Roofing Shingles Installed Per Day On Average
Square Feet Of Roofing Installed Last Year
Roofing Shingles Installed Per Day On Average
Square Feet Of Roofing Installed Last Year
The entire team is exceptional, and we are truly grateful to have worked with an amazing company. Tyler came out when promised and followed up promptly with estimates. Crew showed up and worked hard until the project was completed. Chris was there to help with installation of skylights and very easy to work with. Kenny was so willing to accommodate anything we needed which was so wonderful just dealing with someone like him. The entire team is truly exceptional!
I was very pleased with the professional way that my roof install went, and the dedication that the guys had to get the job done. I would recommend J.Carnes & Son Roofing to anyone would want the job done right.
Thanks Again
Outstanding communication! Emails from multiple members of this team regularly throughout the process. Text messages notifying me of important emails. Accurate quotes that did not change. Got us on the schedule fast. They Showed up on time and were done before 4pm. Great clean up! It was like they were never here…other than the new roof!