New Castle, NH Roofing Contractor
J. Carnes and Son Roofing proudly serving New Castle, NH
Our roofing team is happy to be able to offer honest and professional roofing services to New Castle, NH and the surrounding area.  Whether you are looking for asphalt shingle or low slope roof roofing, our certification from the nation's two most trusted manufacturers, GAF and Owens Corning, provides concrete evidence that we provide consistently high-quality services.
Residential & Commercial Roofing Services in New Castle, NH
The J. Carnes and Son Roofing crew has been working together for many years.  This team-oriented workforce has enabled us to continue to develop cutting-edge techniques and a strict adherence to industry standards.  We always reference local building codes and regulations to protect your investment from the outset.
We provide an initial roof inspection free of charge to give homeowners and business owners alike the benefit of an accurate, professional opinion and strategy – before you have to open up your pocketbook.  Then, we will work with you to determine the best products and roofing system for your budget, lifestyle, and aesthetic tastes. Our team takes great care to protect your property throughout the duration of the project, protecting your lawn ornaments, landscaping, and outdoor furniture from accidental damage.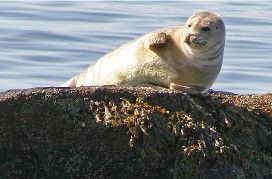 Quality Craftsmanship & Customer Service in New Castle, NH
Regardless of the project scope (Small garage? Deluxe custom home? Shopping mall?), we have concrete experience and testimonials to prove that we will deliver the roofing system you are looking for.  Our team works comprehensively on the entire system – from decking and gutters to flashing.  We can even install skylights into your existing roof to add natural light and life into your home.
Are you ready for your free inspection by the most trusted roofing contractor in New Castle, NH?