The professionals at J. Carnes & Son Roofing understand that specialized maintenance and installation techniques are require for low slope and flat roofs.
We can help repair and install these roofs on your home, business, or commercial property the right way and are an industry leader in providing low or flat roof solutions for our clients.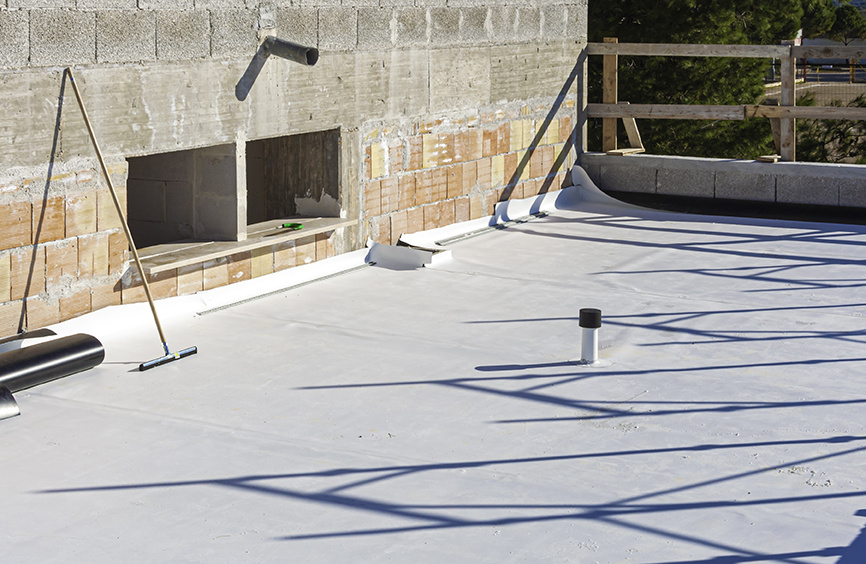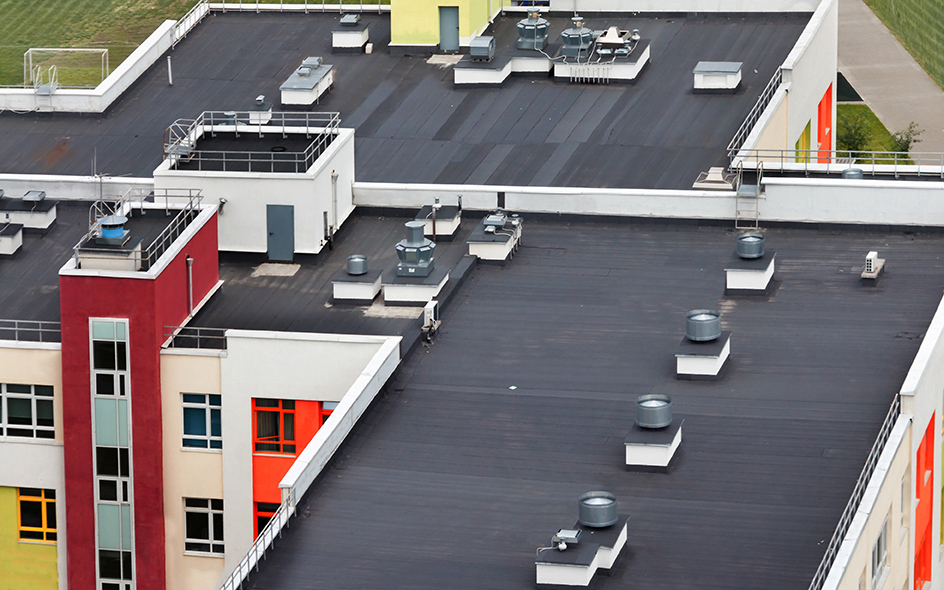 EPDM is a popular roofing material used in low slope and flat roof applications. EPDM is made from a single-ply, lightweight, rubber membrane that remains durable through all types of weather conditions, making it a popular choice for our regions harsh winters. It can be used on new construction as well as existing roofing, often times being installed over an existing roof to save both money and time. J. Carnes & Son is a certified installer of Mule-Hide EPDM roof systems.
An elastomeric roof coating is a liquid coating composed of either silicone or acrylic that can be easily applied to various roof surfaces. Upon drying, it forms a robust and highly flexible membrane due to its elastic nature, making it highly adaptable to different weather conditions.
These coatings are suitable for both new and older roofs, as they can provide an additional layer of weather protection for new roofs, while effectively sealing leaks and strengthening the integrity of older ones. Furthermore, they can also prolong the lifespan of the roof.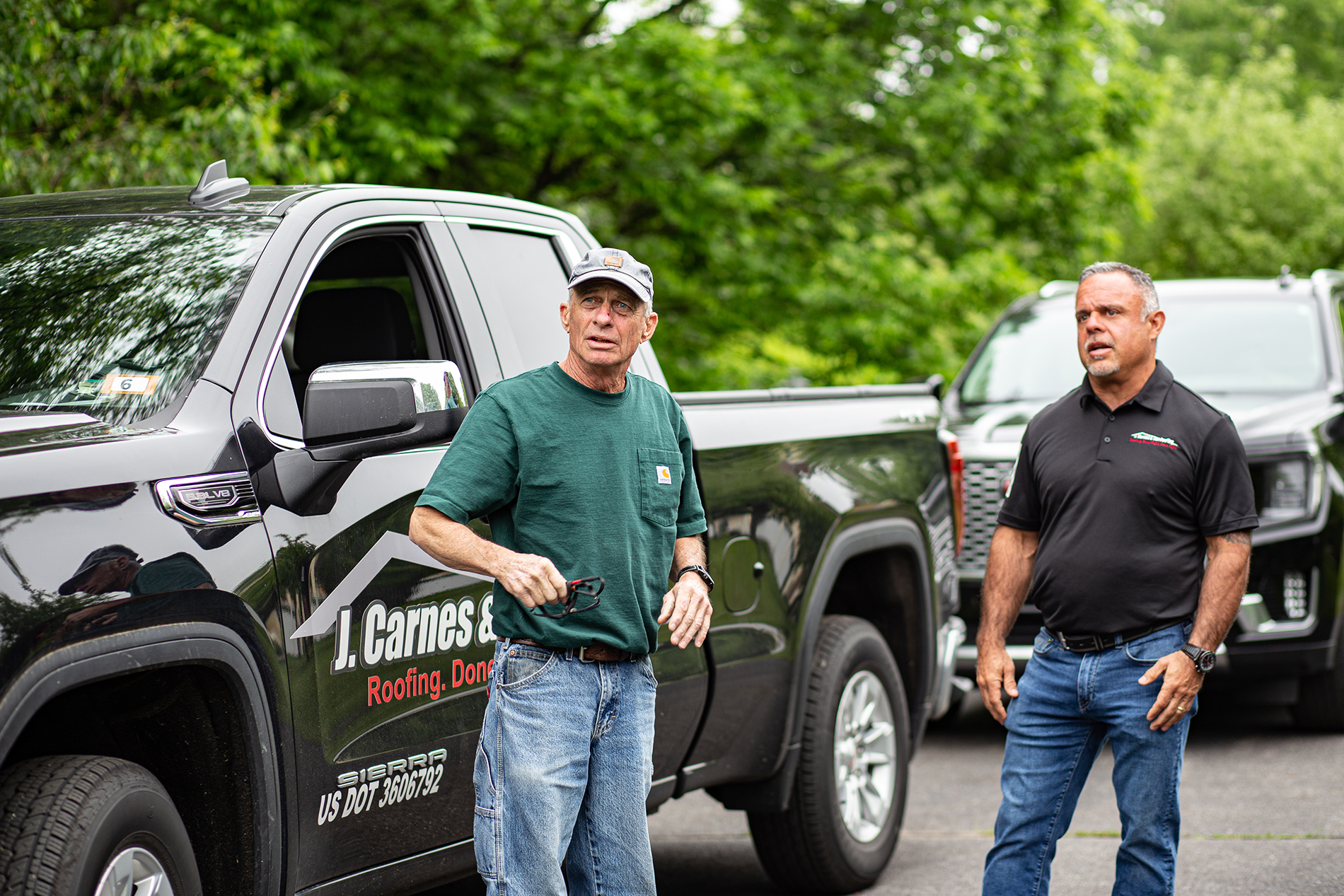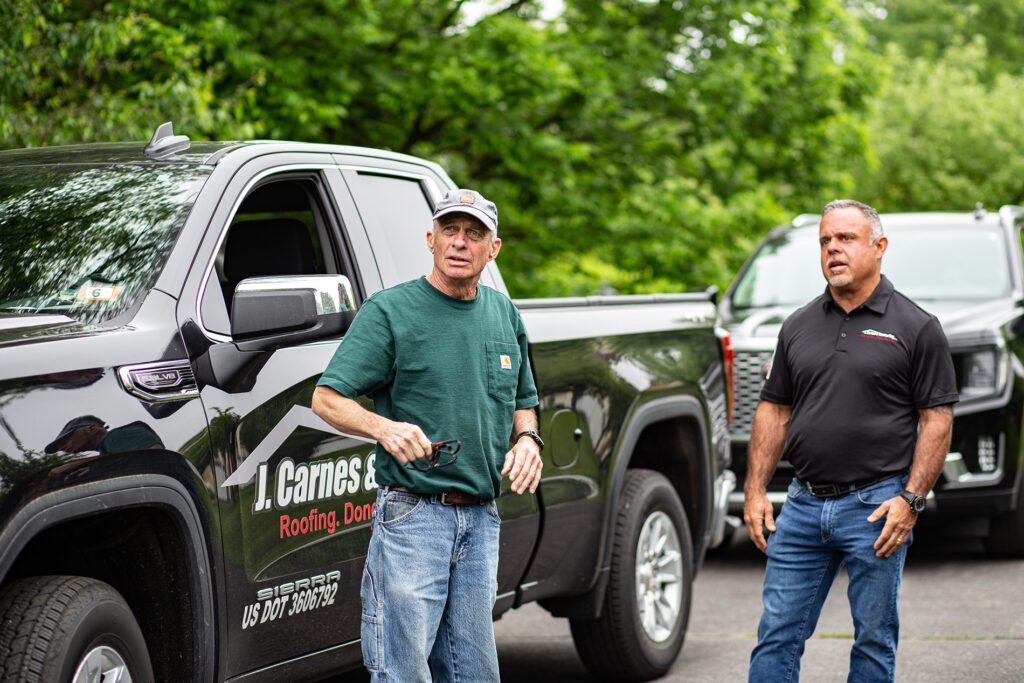 Commercial Roofing Experience
J. Carnes & Son Roofing are experts in commercial roofing installation and maintenance. We understand that a functioning roof is key to keeping your business running efficiently each day, so we take any steps needed to install and repair your roof without getting in the way of your customers or employees. Together, we work with you to install and repair with minimal interruption, working on individual sections as needed or even coming in after hours or on weekends to get the work done. We're business owners too! We understand what it takes to keep a business running and will do everything in our power to help keep yours running smoothly.
No matter your low slope or flat roof needs, we're here to help. Contact J. Carnes & Son Roofing today for a free consultation.
Contact us today for a free consultation and to learn more about starting a roofing project with J. Carnes & Son Roofing.
We are very proud of our numbers. Each project is unique and represents our dedication to excellence.
Roofing Shingles Installed Per Day On Average
Square Feet Of Roofing Installed Last Year
Roofing Shingles Installed Per Day On Average
Square Feet Of Roofing Installed Last Year
The entire team is exceptional, and we are truly grateful to have worked with an amazing company. Tyler came out when promised and followed up promptly with estimates. Crew showed up and worked hard until the project was completed. Chris was there to help with installation of skylights and very easy to work with. Kenny was so willing to accommodate anything we needed which was so wonderful just dealing with someone like him. The entire team is truly exceptional!
I was very pleased with the professional way that my roof install went, and the dedication that the guys had to get the job done. I would recommend J.Carnes & Son Roofing to anyone would want the job done right.
Thanks Again
Outstanding communication! Emails from multiple members of this team regularly throughout the process. Text messages notifying me of important emails. Accurate quotes that did not change. Got us on the schedule fast. They Showed up on time and were done before 4pm. Great clean up! It was like they were never here…other than the new roof!