Gutter Installation Services
One of the most overlooked areas of home improvements is roof drainage. Without properly draining water off your roof and away from your home you are providing ammunition for unneeded problems. Seamless gutter systems are a great way to protect your home's exterior and surrounding landscape.
It's common for homeowners to overlook the gutter systems on their homes. Many believe that as long as they keep the leaves cleaned out of them, everything is fine. What most don't realize is that a properly working gutter system also helps protect your roof.
The main purpose of your gutters is to move water away from your roof and the foundation of your home. When working properly, they protect it from potential water backups, which can lead to flooding and other damage to your home.
Some signs you may need a new gutter system include:
Eroding foundation
Water leaking into your basement
Rotting window sills or doors
Stains on the exterior walls of your home
Landscape erosion
Mold or mildew buildup
If you're experiencing any of the above issues, it may be time to have a professional assess your gutters. Contact J. Carnes & Son Roofing today for a free gutter inspection. We'll fully evaluate your gutters and offer affordable solutions to get things flowing properly again.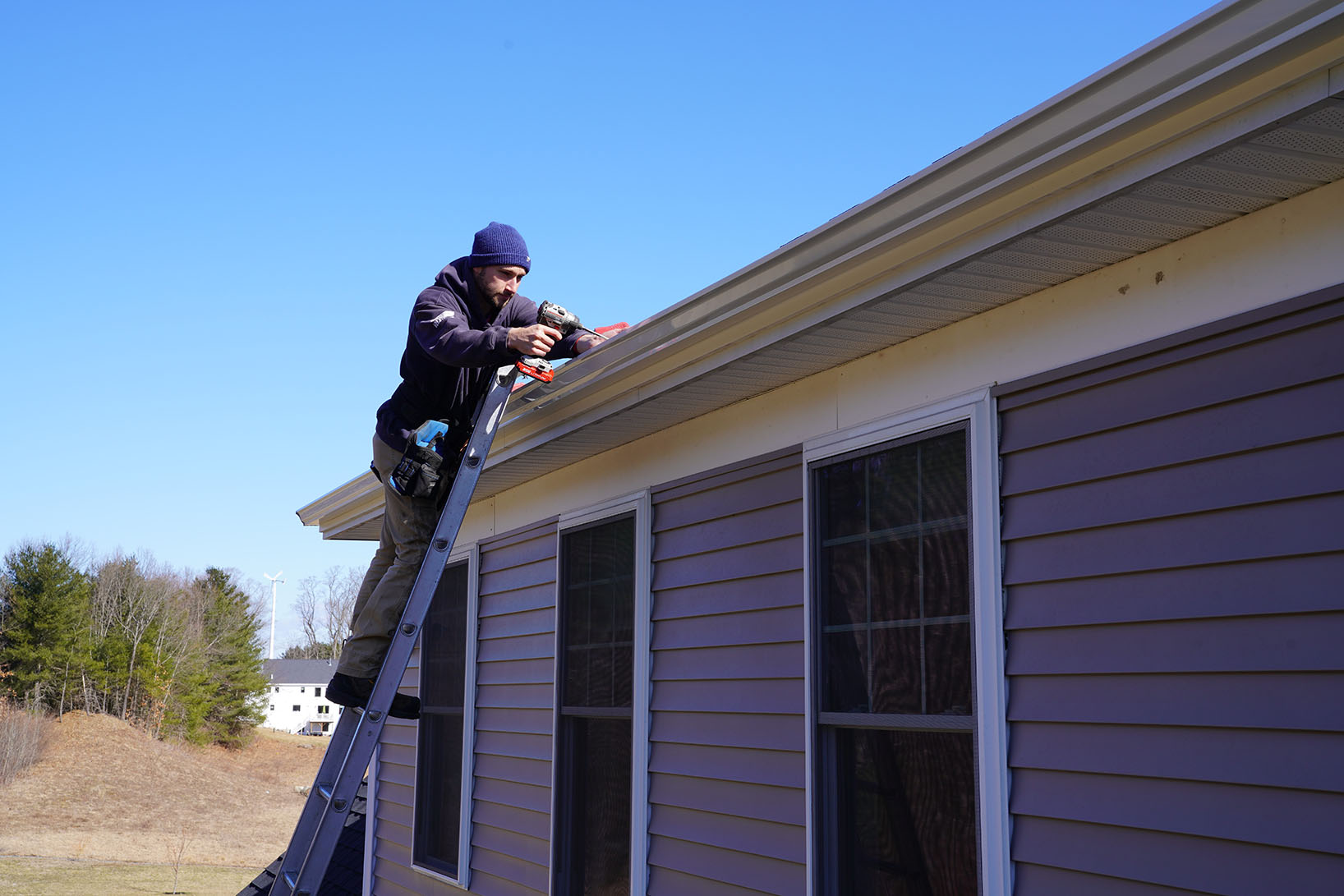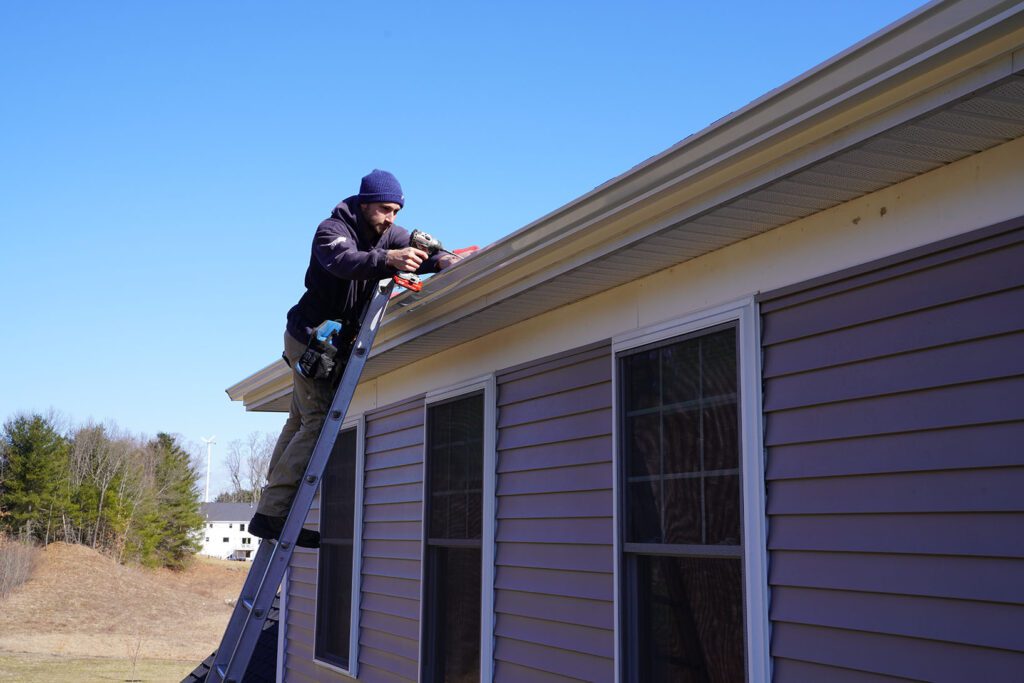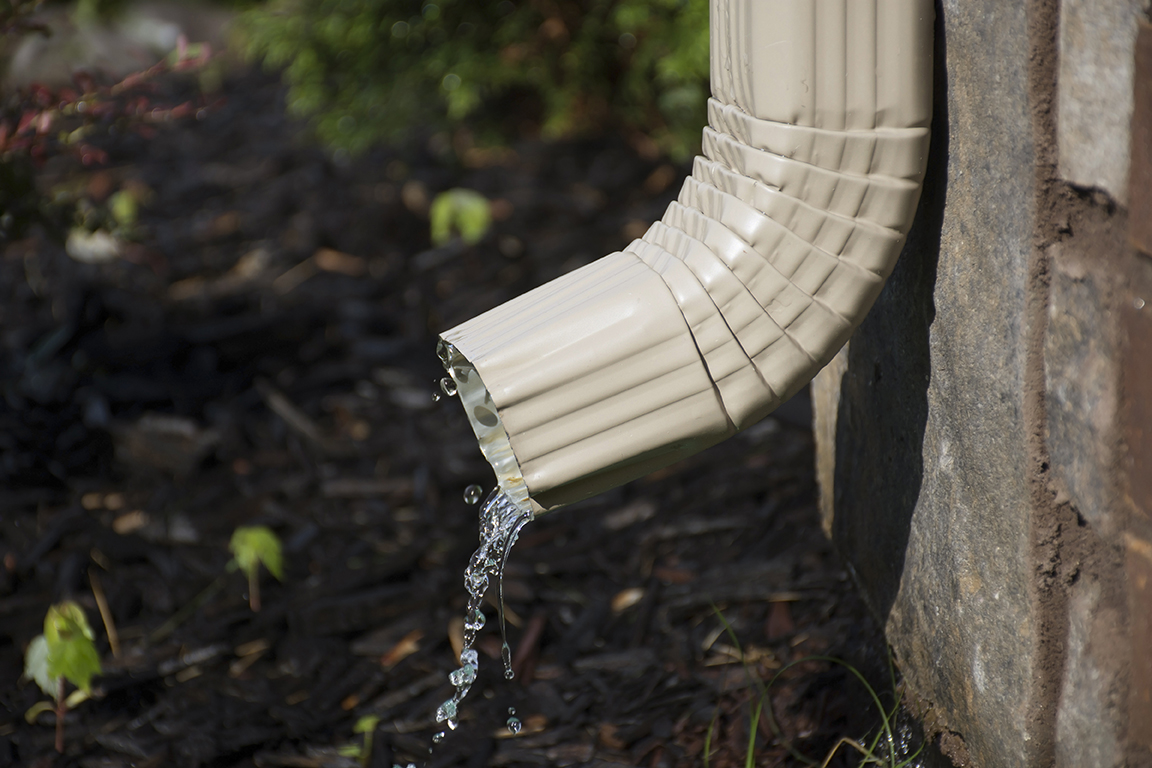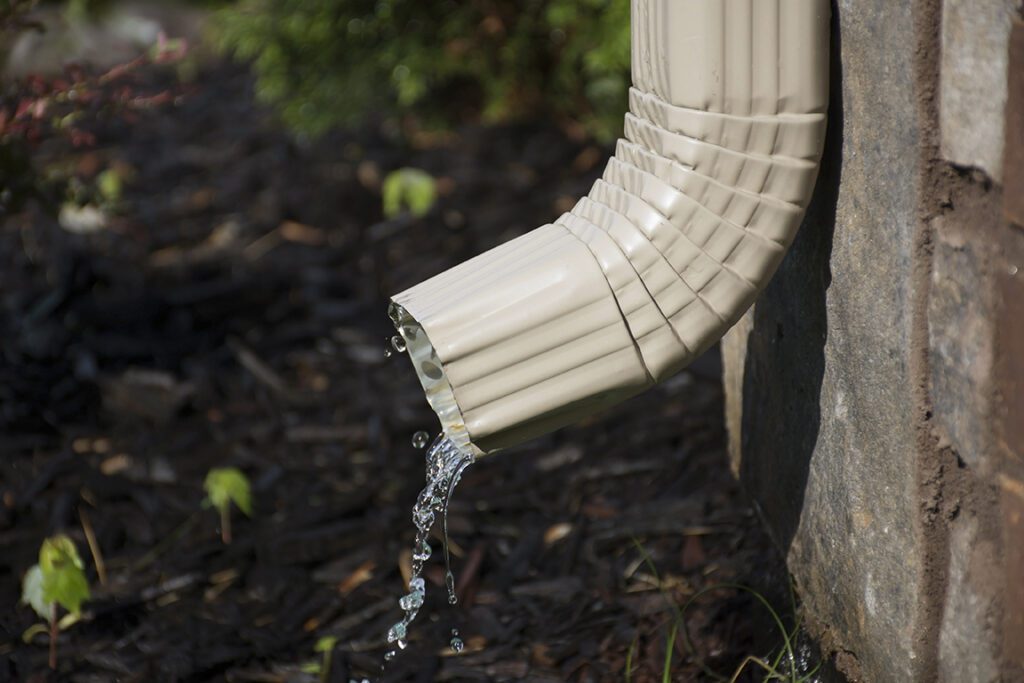 Custom Seamless Aluminum Gutters
J. Carnes & Son Roofing offers custom gutters to suit every property. Not only do we offer 5" and 6" aluminum gutters, but we have them in over 20 custom colors. New gutters increase curb appeal and work to effectively move water away from your home. Our gutters are manufactured on-site to ensure they perfectly match the profile of your home, eliminating wasted time going back and forth to our warehouse to find the right fit. We cut everything on-site, ensuring your gutters fit perfectly, customizing them to suit your needs.
At J. Carnes & Son Roofing, we also offer gutter guard installation to protect your system from clogs or backups. Our gutter guards prevent leaves and sticks from being trapped in your gutters, avoiding overflows. Not only do guards protect your gutters and home, but they also avoid the hassle of having to have your gutters cleaned each year.
For more information on our gutter system installs or adding gutter guards to an existing system, contact us today.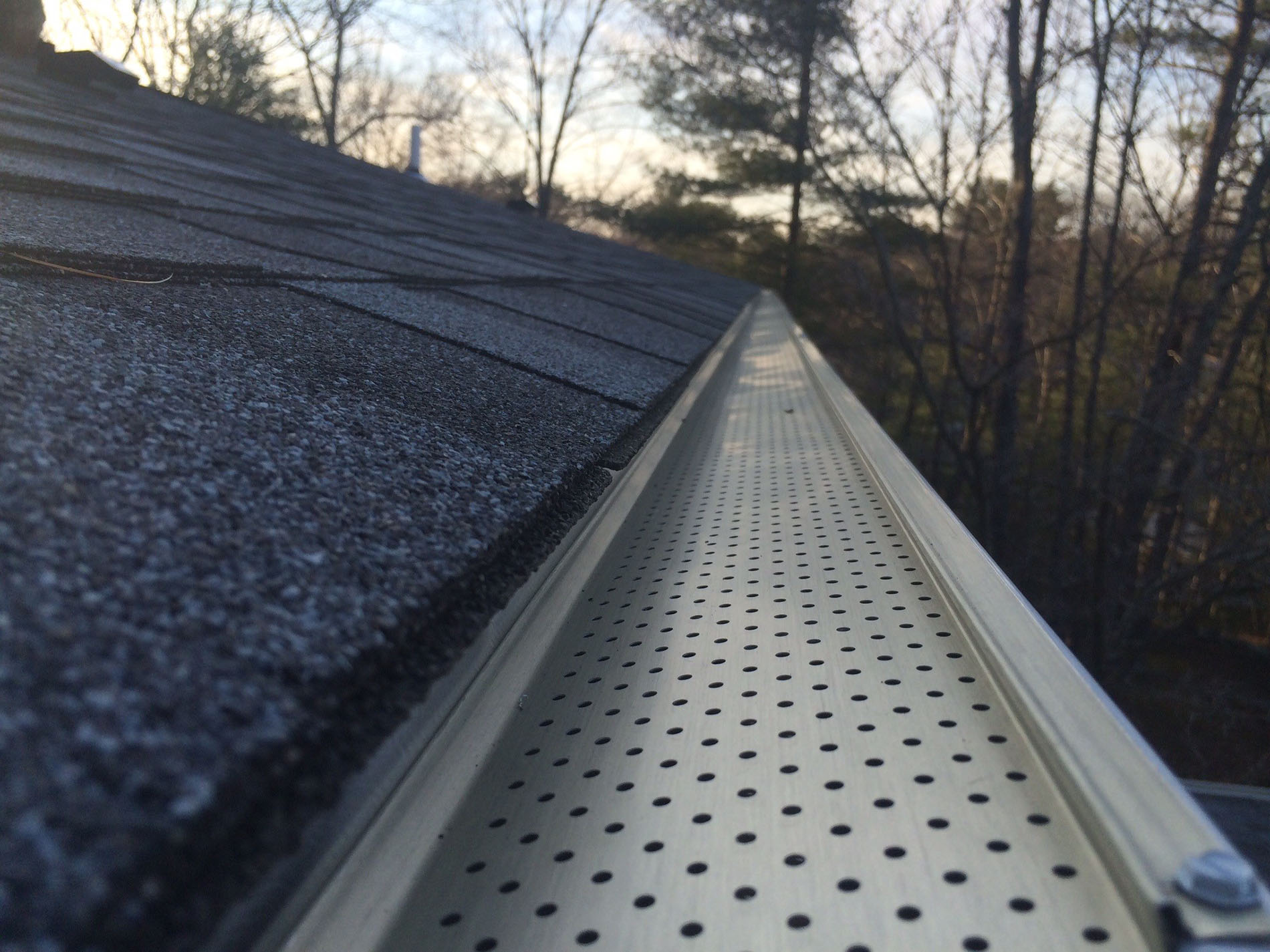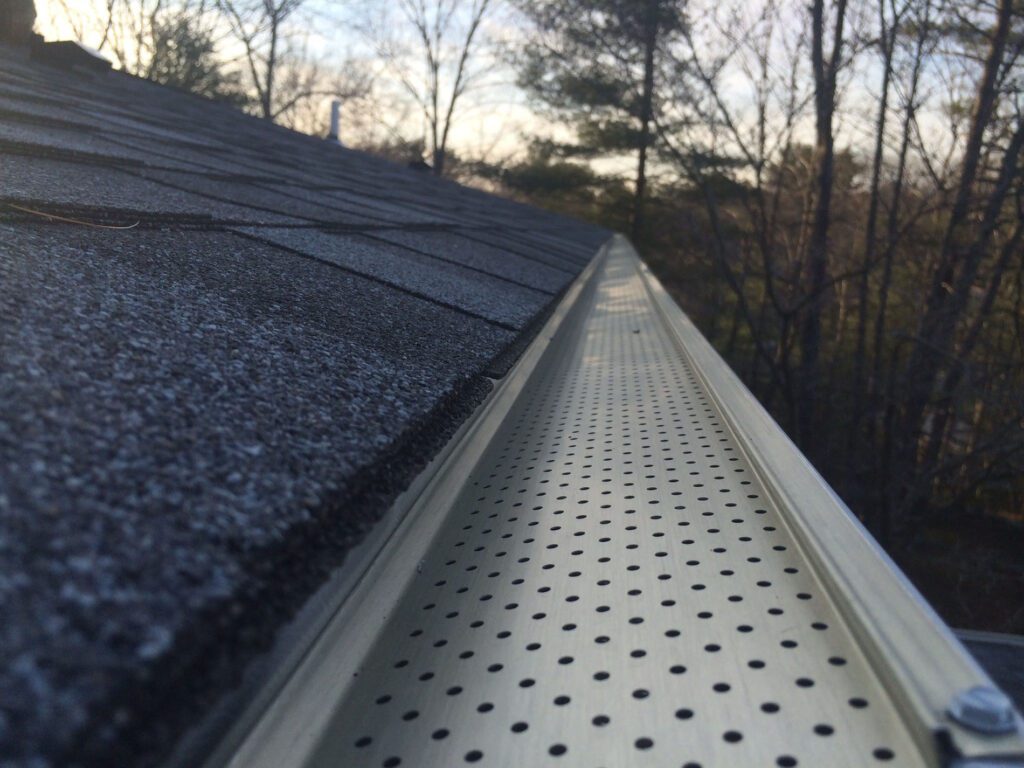 Contact us today for a free consultation and to learn more about starting a roofing project with J. Carnes & Son Roofing.
We are very proud of our numbers. Each project is unique and represents our dedication to excellence.
Roofing Shingles Installed Per Day On Average
Square Feet Of Roofing Installed Last Year
Roofing Shingles Installed Per Day On Average
Square Feet Of Roofing Installed Last Year
The entire team is exceptional, and we are truly grateful to have worked with an amazing company. Tyler came out when promised and followed up promptly with estimates. Crew showed up and worked hard until the project was completed. Chris was there to help with installation of skylights and very easy to work with. Kenny was so willing to accommodate anything we needed which was so wonderful just dealing with someone like him. The entire team is truly exceptional!
I was very pleased with the professional way that my roof install went, and the dedication that the guys had to get the job done. I would recommend J.Carnes & Son Roofing to anyone would want the job done right.
Thanks Again
Outstanding communication! Emails from multiple members of this team regularly throughout the process. Text messages notifying me of important emails. Accurate quotes that did not change. Got us on the schedule fast. They Showed up on time and were done before 4pm. Great clean up! It was like they were never here…other than the new roof!